It's important you know as much about us as possible, so you can make an informed decision about your treatment. So let us introduce ourselves – meet the Dermalogic Aesthetics team.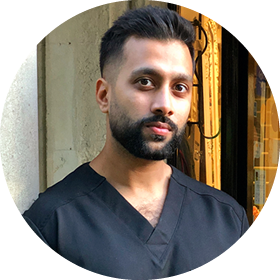 Clinical Pharmacist and Clinic Director
Shehzad Malik MPHARM GPhC Number 2081173
Shehzad is a GPhC registered Clinical Pharmacist Prescriber providing clients with aesthetic treatments.  He graduated with a MSc in Pharmacy from the University of Reading in 2011, and then progressed to become an Independent Prescriber in 2014. His personal fascination with facial aesthetics and dermatology led him to undertake his non-surgical facial aesthetics training with the prestigious Harley Academy. Due to his desire to perfect his skills he completed a 10-month mentorship in facial aesthetics with the renowned Dr Lee Walker.
Shehzad strives for perfection with his passion for self-improvement, meticulous attention to detail and helping others. He is now undertaking and completing a Level 7 Masters qualification in Injectables in Aesthetics Medicine. Shehzad is a talented injector who uses his excellent communication skills, advanced techniques and quality-driven approach to set himself apart as a practitioner within the field.  He specialises in advanced aesthetic procedures such as lip enhancement, dermal fillers, cheek fillers, anti-wrinkle injections and chemical skin peels. Furthermore, he is fully qualified in managing aesthetic procedure complications.
Shehzad is married with a young daughter, and currently resides on the outskirts of Birmingham. When not working he enjoys spending time with his family and friends. He keeps himself busy by playing football and keeping active in the gym. He has a passion for travelling and loves meeting new people.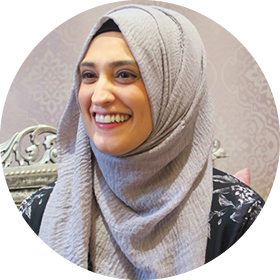 Clinical Pharmacist and Co-founder
Kiswa Ali MPHARM GPhC Number 2077112
Kiswa qualified with a MSc in Pharmacy from the University of Reading and is a GPhC registered Clinical Prescribing Pharmacist. Coming from a family in the medical field and a father who once had his own aesthetics clinic, Kiswa has always had a passion for aesthetics. She became an independent prescriber in 2014, after which she continued to work in community pharmacies, Out of Hours and for GP practices as a prescribing pharmacist. She gained her aesthetics qualifications through the prestigious Harley Academy. 
Kiswa prides herself in her work as one of the co-founders of Dermalogic Aesthetics and the main aesthetician at the clinic. She is competent in various procedures including chemical peels, micro-needling, microdermabrasion and thread vein treatment. Her mission is to empower all of her patients, no matter their age, to make safe and informed decisions on their appearance, ageing and prevention of skin issues. She prides herself on her ability to educate her patients by enabling them to understand more about their skin care as well as advising them regarding appropriate treatments. Kiswa is able to bring both a high level of clinical expertise and a very caring approach to treating her patients, ensuring that they feel relaxed and comfortable during any procedure.
Kiswa's current focus and priorities are the clinics in Bristol and Cardiff, as well as caring for her newborn son, home-schooling her 3-year-old daughter and spending time with loved ones.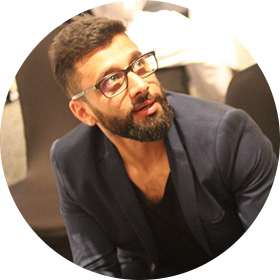 Cosmetic Doctor & NHS General Practitioner
Dr Nabeel Malik MBChB, MRCGP, Mental Health PGDip, Skin & Aesthetics PGDip  GMC Number 6157734
Dr Nabeel Malik is a graduate of the University of Manchester, Medical School and a distinguished member of the Royal College of General Practice. He is registered with the General Medical Council (GMC) and in addition to his vast experience as a GP, he has special interests in medical aesthetics treatments, mental health & minor surgical procedures. He also has three years' experience in general surgery providing him with a sound understanding of anatomy and managing surgical complications.
As an aesthetic doctor he is driven by improving self-confidence amongst patients. Dr Malik is passionate about developing patient-centred care by reducing duplication & fragmentation in the current NHS system. He strives towards achieving exceptional results in patient care and safety. With a keen eye for detail and an artistic approach, Dr Malik delivers outstandingly natural results. His expertise in facial aesthetics ensures patients look good, feel great and stay natural.
Dr Nabeel Malik is a strong believer in taking care of yourself both physically and mentally. He enjoys physical conditioning, whether it's in the park going for a run or training in the gym. His ability to think creatively and maintain a tranquil mindset is attributed to a healthy lifestyle.
Please feel free to contact our team, we are here to help.